This web site is dedicated to making it easier to navigate the Magellanic Clouds, to encourage observing and imaging of them and to provide links to some of the research into these extraordinary and stunning galaxies.
When I first turned my telescope towards the ragged patch of luminance that is our neighbouring galaxy, the Large Magellanic Cloud, I was awe struck by the myriad patterns of tiny stars and intricate mazes of nebulosity that met my eye. I was overwhelmed by the beauty of the sight and by the question "what am I looking at". This web site has been established in response to queries on astronomy forums for charts and information on Magellanic Clouds. In time will become a place for people to share their notes, images and sketches
Clouds of Magellan web site under construction
Image from NASA/ESA, STScI hubblesite.org
The Large Magellanic Cloud is an irregular barred galaxy about 160,000 light years from the Earth. It is thought to contain about 15 billion stars and is home to the largest star-forming region in the Local Group of Galaxies. Easily visible to the naked eye in Southern latitudes, its wealth of deep sky treasures is readily accessible to modest amateur telescopes.
Located 200,000 light years from Earth, the Small Magellanic Cloud contains the mass of about 7 billion suns. It also boasts a large number of deep sky objects for viewing and like the Large Magellanic Cloud has very different conditions for star formation to our own galaxy. With good charts, it is a little easier to navigate than the LMC. Click on the image to go to the Small Magellanic Cloud section.
How to find the Small Magellanic Cloud
magellanic clouds large magellanic cloud small magellanic cloud observing guide to magellanic clouds star charts magellanic clouds observing notes magellanic clouds images magellanic clouds charts small magellanic cloud charts large magellanic cloud observing large magellanic cloud observing small magellanic cloud
Contact patrick@cloudsofmagellan.net.au
Web site news
Charts for the Large Magellanic Cloud are now complete. Click on the "Key Chart" link under LMC in the menu above to go straight to the charts or click on "observing" for some more detail first. I have posted some tips on navigating the LMC The LMC charts show 470 deep sky objects and there are 107 on the SMC charts. Charts based on Digitised Sky Survey (DSS) images can now be viewed, printed or saved. A chart for use with binoculars and small telescopes is also available for the Small Magellanic Cloud here or from the charts menu above. A similar chart for the Large Magellanic Cloud will be available soon.
Observation notes are now available here as a PDF file for some LMC objects. These include notes by myself and by Mark Johnston. There is also a link to notes by Steve Gottlieb. I am progressivley linking observation notes to the objects on charts, adding DSS images and links to articles and images by amateur and institutional observatories. Underlined designations on the charts are links to take you to the section on the relevant object. So far this functions for all objects on charts 1 & 2 and many on Chart 9. I would welcome more observation notes, so please email me if you have some you'd like to include on this site.
There are now quite a ew excellent images of the LMC in the images section from the menu above. I have also started posting images of the SMC and its objects, but these are a little scarcer. I would be ver grateful for more amateur images of both LMC and SMC objects. Please email me if you have some you'd like to post. The images link to the web site of the photographer and also have an adjacent link to the object on the charts. If you have an image that you'd like to include on this site, please email me. Your sketches and observation notes would also be welcome. I have also started a new section for sketches of LMC objects. I would welcome any sketches you might like to post. Don't be daunted by the high quality of the first few sketches. Sketching is a wonderful tool for observing and I would love to post a range of styles of sketches and from contributors of varying abilities. Please email me if you have a sketch to post. As soon as I have some SMC sketches, I will set up a page for them too.
I have started to post links to articles of interest concerning the Magellanic Clouds - use the "Links" section of the menu at the top of this page. Again please email me if you know of any articles that you would like me to post on this site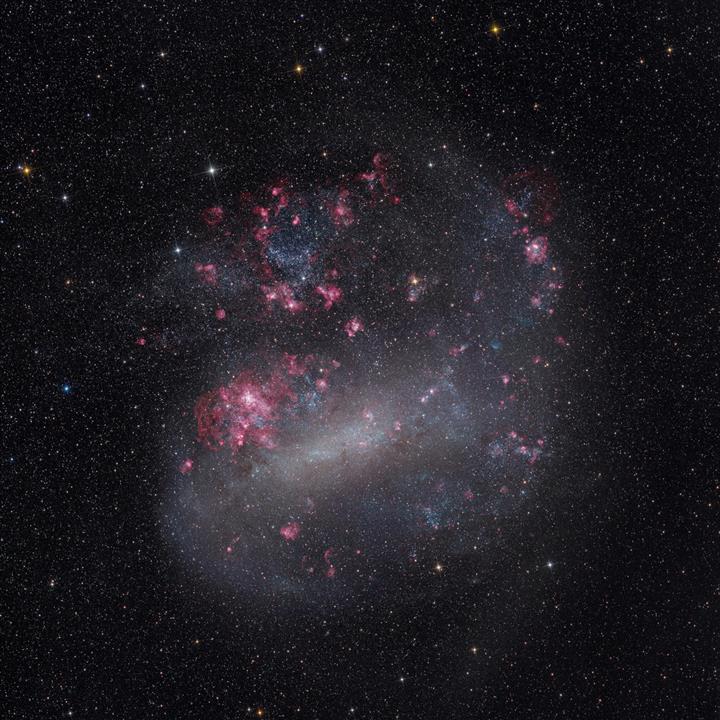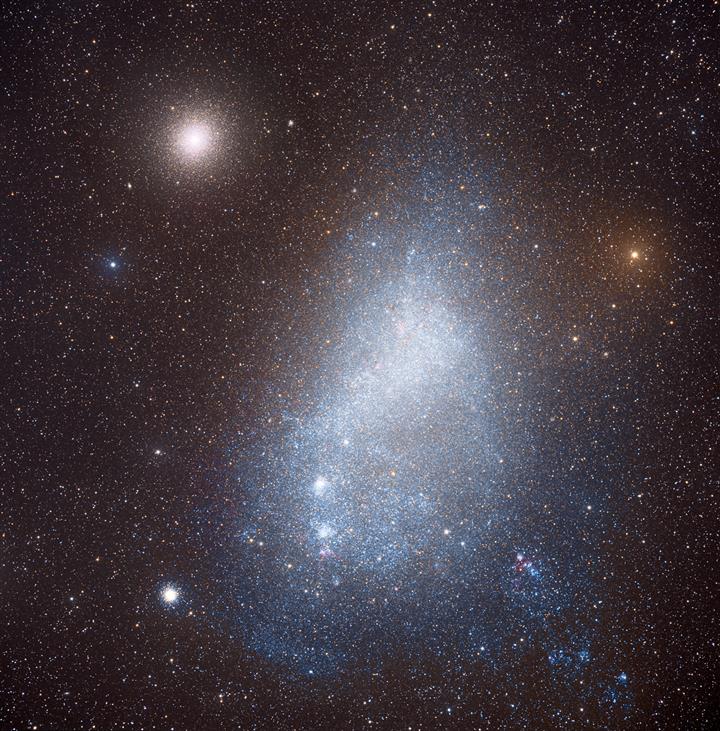 atlas magellanic cloud atlas